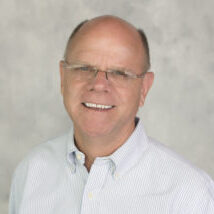 John N. Humkey, CLU
Our story begins in February of 2007 when EBA
incorporated

and began the process of transforming their benefits advisor firm into an agency that is consultative, strategic and technology driven. Ten years later in the Summer of 2017, John Humkey and the EBA team became one of the first of 30 charter benefit advisors who adopted the

Health Rosetta

principals.
Our consultative process, Thrive, is focused on identifying opportunity for improvement, providing actionable recommendations and implementing solutions with desired outcomes.
Why Choose Us
EBA is a consultative and strategic independent benefits agency located in Lexington, KY and proudly serving the Central Kentucky region. We are one of 30 charter benefit advisors that has adopted the Health Rosetta Principals.
Services
Strategic Benefit Planning
Compliance
Communication & Education
HR Support & Vendor Management
Technology
Total Health Management
Contact Us
Employee Benefit Associates, Inc.
1029 Monarch St., Suite 130
Lexington, KY 40513
859-422-4242
info@ebaky.com